GREEN Newsletter | Leaders of Yangchun City Visited Tanshui Town 150MW Agricultural-photovoltaic Complementary Power Generation Project
On October 19th, 2022, Li Qianchang, Mayor of Yangchun Municipal and Deputy Secretary of Yangchun Municipal Party Committee, led relevant personnel to investigate and supervise the 150MW agricultural-photovoltaic complementary power generation project in Tanshui Town, Yangchun City, which was invested, developed and constructed by the Holding Company.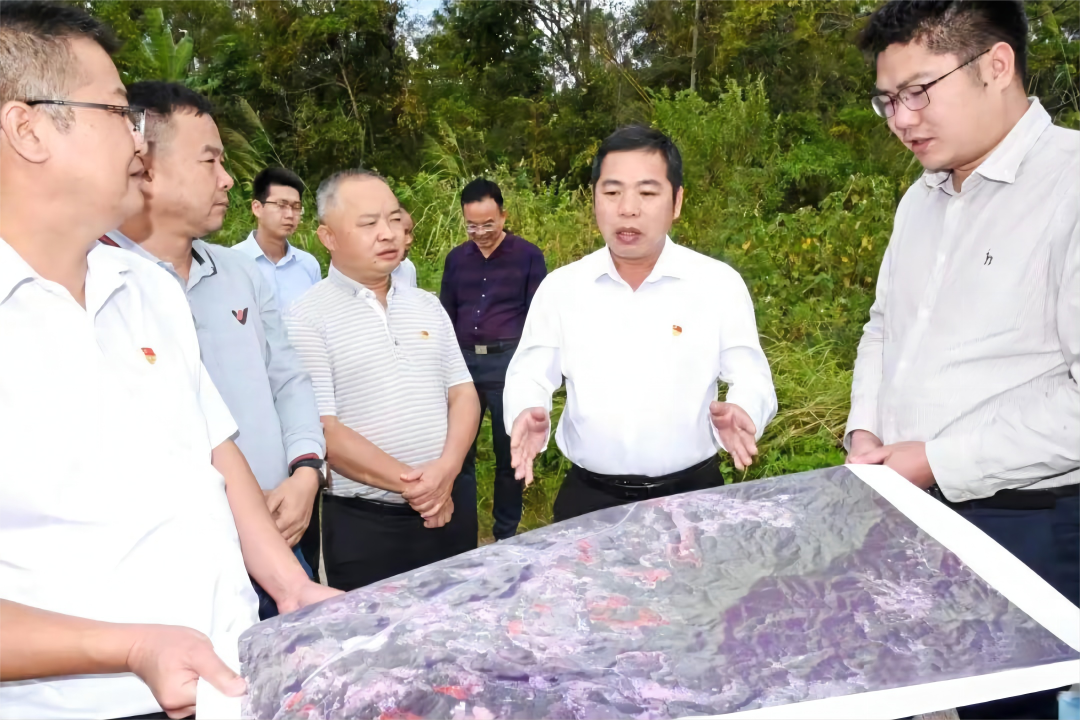 The project is located in Tanshui Town and Mashui Town of Yangchun City, with an installed capacity of 150MW. The project adopts the "agricultural-photovoltaic complementation" model, which utilizes the zero-emission and pollution-free characteristics of photovoltaic power generation, and combines with agricultural planting to actively improve the local energy structure and promote industrial integrated development.
Li Qianchang said that it is necessary to seize the golden season of project construction and make reasonable arrangements among epidemic prevention and control, ecological protection, power grid demand, and facility improvement, as well as to advance project work safely and efficiently, accelerate the growth of green economic benefits, and accelerate the construction of a green energy system.
Schematic diagram of agricultural-photovoltaic complementary project
After the project is completed and put into operation, the average annual power generation is about 180 million kWh, which will save about 90,000 tons of standard coal and reduce carbon dioxide emissions by about 240,000 tons each year. The construction of this project conforms to the green energy development strategic plan, rationally utilizes land resources, and effectively promotes the high-quality development of the local economy.