GREEN Newsletter | The First Units Batch of Shandong Energy Bozhong Offshore Wind Power Site A Project were Successfully Connected to the Grid for Power Generation
On October 29th, 2022, the first batch of units of the Shandong Energy Bozhong Offshore Wind Power Site A Project that the Holding Company participated in was successfully connected to the grid for power generation.
Shandong Energy Bozhong Offshore Wind Power Site A Project is the first grid-connected parity offshore wind power project in Shandong Province that has obtained approval, started construction, and realized the crossover of submarine cables and oil and gas pipelines for the first time. The project is undertaken by POWERCHINA Zhongnan Engineering Corporation Limited as the EPC general contractor. The project is located in the northern sea area of Dongying Port Economic Development Zone, Shandong Province, with a total installed capacity of 501MW and a total investment of about 6.685 billion yuan. After the project is completed, the annual power generation is about 1.698 billion kWh, which can replace 519,000 tons of standard coal and reduce carbon dioxide emissions by 1,257,700 tons. It can effectively improve the energy structure and realize the integrated development of new energy and ecological environment.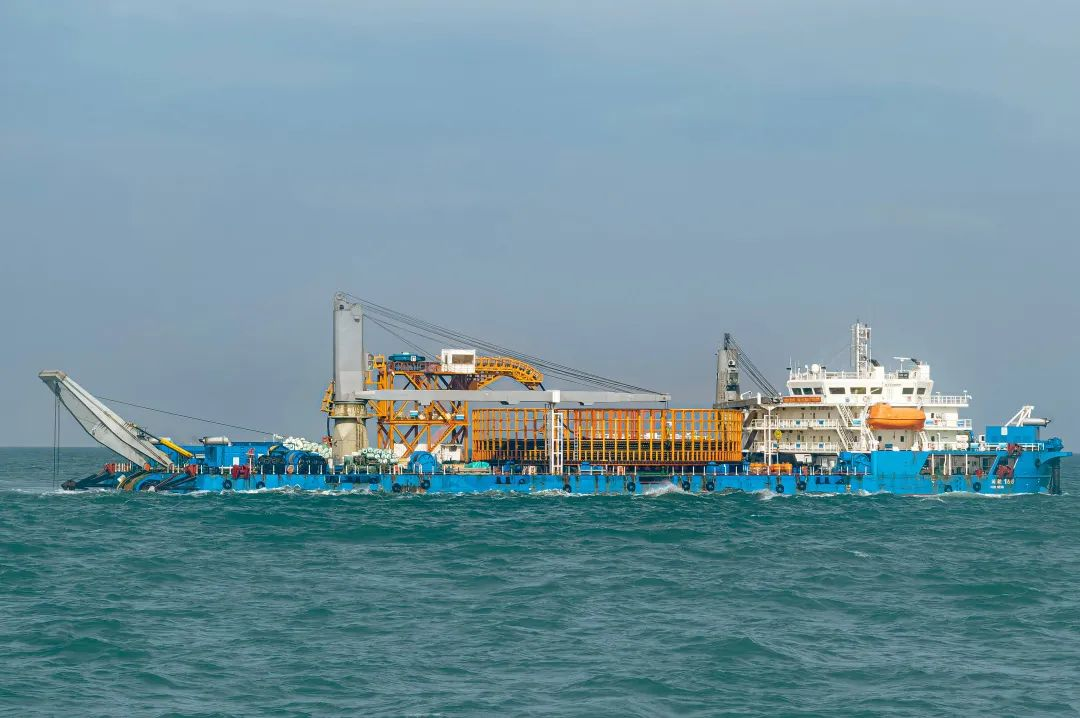 "Runneng 168" participates in the docking and laying of submarine cables
This time, Hainan Runneng Ocean Engineering Service Co., Ltd., a wholly-owned subsidiary of the Holding Company, participated in part of the submarine cable laying task of this project. At present, Runneng Ocean is actively coordinating and organizing 6 cable-laying vessels such as "Runneng 168" and "Runneng 118" to cooperate closely, and fully rush to install, so as to gain valuable time for the full-capacity grid connection of the coming project.
The construction departments of the project made scientific arrangements, rationally deployed, and efficiently promoted various tasks, creating a record of offshore wind power construction in the planning, approval, construction, and grid-connected power generation completed in the same year.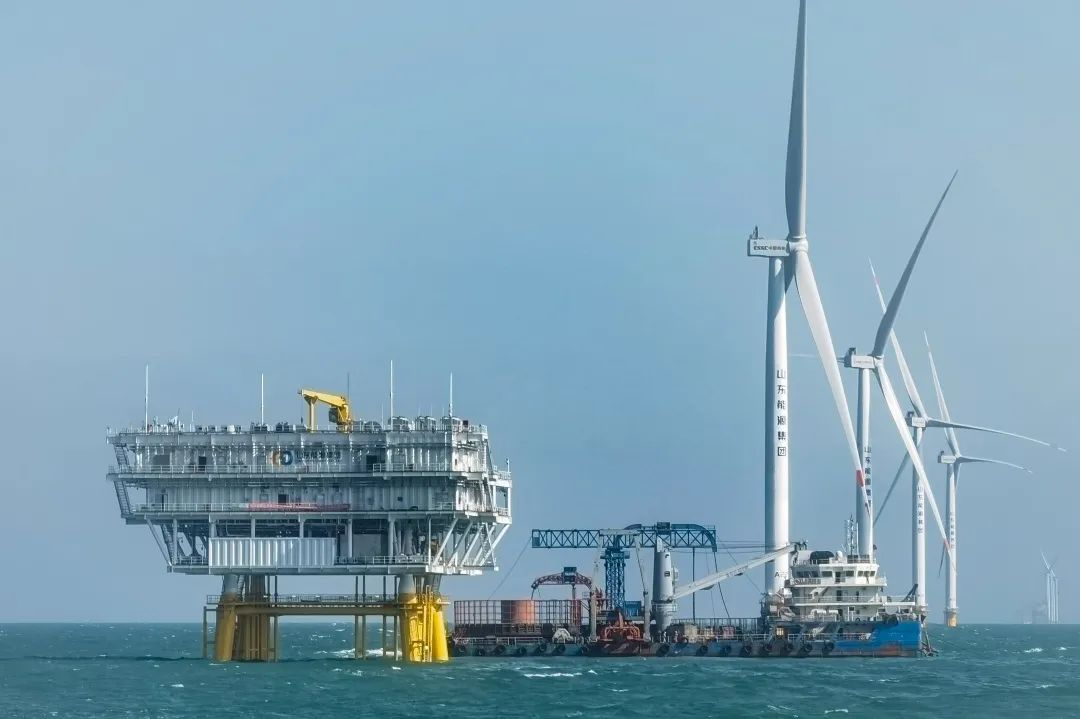 "Runneng 118" is operating on site
Under the guidance of the "Double Carbon" target, the current Holding Company's various business segments are in full swing and high-quality promotion. All the staff of the Company concentrate their efforts, seize the development and construction of projects to promote the development of green energy industry on land and sea.