GREEN Newsletter | "Runneng 168" Completed Part of the Submarine Cable Laying of the Bozhong-Kenli Oilfield Group Shore Power Application Project
From August to September 2022, the 10,000-ton cable laying vessel "Runneng 168", owned by Jiangsu Green Ocean Engineering Co., Ltd., completed the laying of 220kV submarine cables of BZ35-2EPP and BZ34-1EPP of Bozhong-Kenli Oilfield Group Shore Power Application Project.
The project mainly transmits high-voltage electricity from the land to the sea, realizes power transformation and transmission through shore power platform, so as to provide electric energy for each oil exploration and production platform in the oil field group. The project can reduce the electricity cost of the surrounding new oil fields. The newly laid submarine cable also has the functions of power transmission and communication, which effectively promotes the intelligent, digital and informatization development of the Bohai Oilfield, and is of great importance to ensure the realization of the "dual carbon" national target.
Due to the severe sea conditions and the long distance for cable pulling and landing, the construction of the submarine cable laying is very difficult. Despite this, Green Ocean Engineering actively planned, made reasonable arrangements, completed the cable laying task with safty, high quality and high efficiency.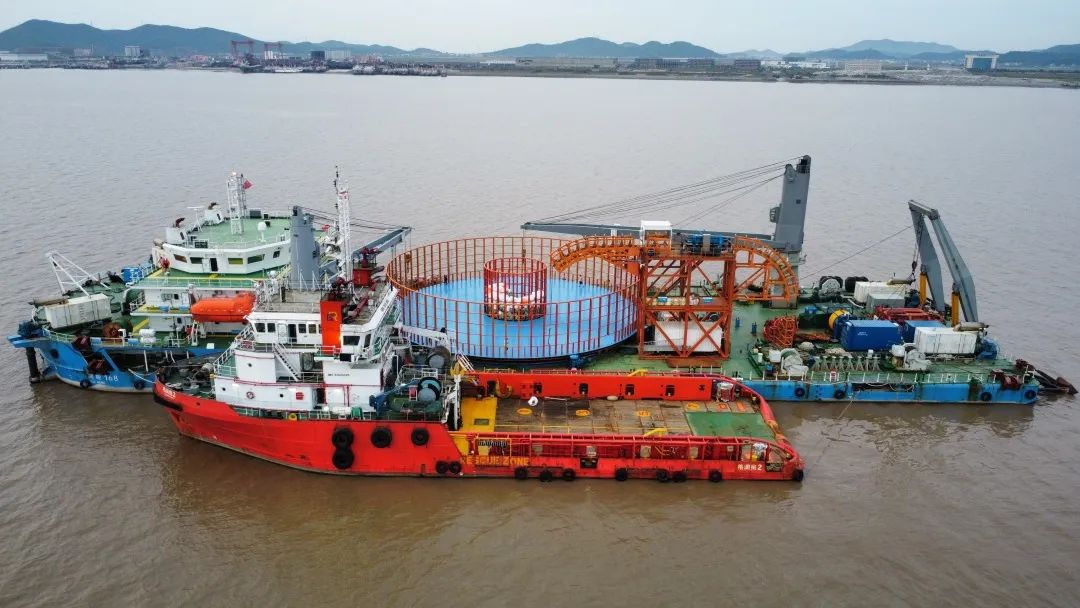 "Runneng 168" and "Green Tug-2"
"Runneng 168" is the second cable-laying vessel invested and constructed by the Holding Company, and also the first 15,000 gross tonnage cable-laying vessel with unlimited sailing area and DP2 azimuth automatic control function in China, which can meet various 220KV specifications and Other types of submarine cable laying.
In the future, Green Ocean Engineering will continue to cultivate the deep blue sea, strengthen team management and construction, improve professional technical level, actively promote the development of offshore green energy, and build a first-class brand of offshore engineering.